FUCHSTHONE nominated for German Jazz Award 2021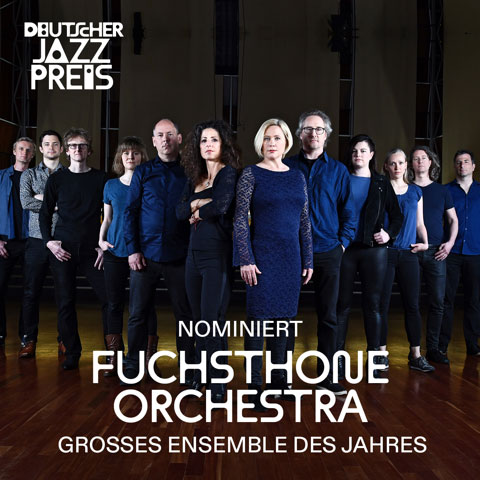 No Results Found
The page you requested could not be found. Try refining your search, or use the navigation above to locate the post.
The German Jazz Award, established by the German Minister of Culture Monika Grütters, will be awarded for the first time on June 3, 2021. An independent jury of 25 experts covering the entire spectrum of the jazz scene (artists, labels / publishers, clubs / festivals, management / agencies as well as journalists / media representatives) has now announced the nominees for the 5 main categories.
And we' re among them! Together with our colleagues from Berlin, (Andromeda Mega Express Orchestra) and the ensemble of the highly esteemed Hendrika Entzian from Cologne, we are happy to be nominated in the category "Large Ensemble of the Year". We are somewhat proud to receive recognition from such an important institution based on the German Ministry of Culture in the second year after our premiere.