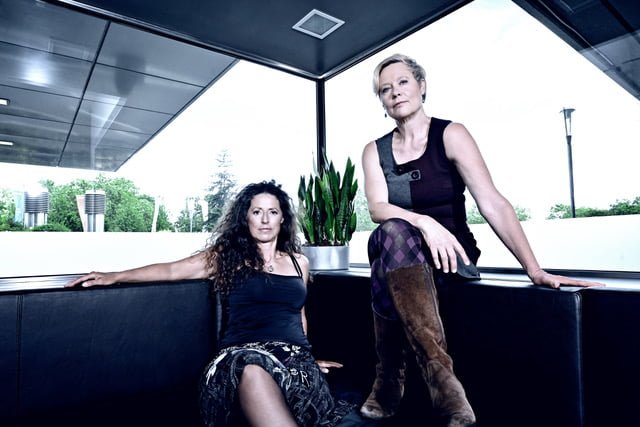 Babette Michel presents world jazz on a large scale in her music program XXL:Worldjazz and talks about the Fuchsthone Orchestra
The Fuchsthone Orchestra is characterized by a constant work in progress" writes Uwe Bräutigam about the concert in Düsseldorf
German radio station DLF broadcast with recordings made last year in the chamber music hall of Deutschlandfunk and released as a recording in 2023.
What times are we living in right now?!
The climate crisis, endless trouble spots, Corona, avarice, stinginess and gas price brakes…
It' s really difficult to keep a clear head. Therefore it is a gift to be able to process and comment on all this through music.
Caroline Thon about her new compositions:
"After finishing the relatively notated composition Inside Me with the desire to write simply beautiful music, harsher and unusual sounds pushed themselves clearly into the foreground.
 The highly improvisational Outside of Me depicts what is happening around us right now: the breakdown of our present certainties caused by trouble spots, climate change and pandemics.
 Therefore, in my eyes, we need even more an inner voice and safety that gives confidence and a positive outlook… this is the theme of Inside Me".
Christina Fuchs comments:
"Sometimes you just want to get away, for example fly! That is what happened on a tandem paragliding flight this summer in Switzerland. And it was so exciting that I had to write a piece about it: Thermal Winds. Or looking into the clouds like in Echo Chambers Clouds and Bubbles. But everything is ambivalent, and so these titles definitely have very different levels of meaning."
You can hear the results of these reflections from the inner echo chambers in the FUCHSTHONE RELOADED#5 series on this year's fall tour. Stop by!