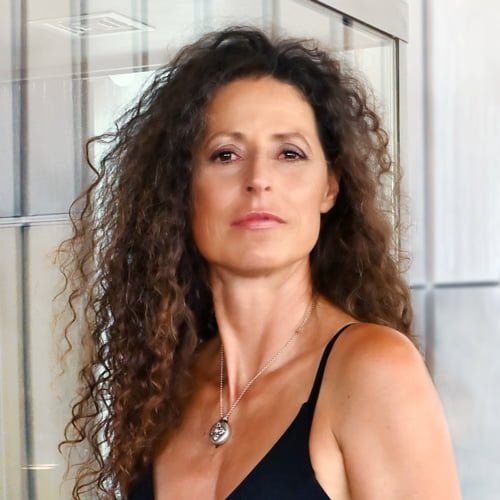 Photo Caroline Thon by Volker Beushausen
The Cologne-born saxophonist and composer Caroline Thon ranges between modern jazz and contemporary music.
After completing her classical studies, she spent a year at the Berklee College of Music (Boston / USA) and began studying composition / arrangement at the Cologne University of Music in April 1999, where she received a diploma in jazz composition in 2002 and a further diploma as Jazz saxophonist the year after. In addition, she completed masterclasses with Dave Liebman, Hal Crook and Dick Oatts. She was a scholarship holder of the BERKLEE COLLEGE of MUSIC, the IASJ exchange in Paris, MUSICOMI in the USA and NAIRS in Switzerland.
In line with her multi-faceted formation, she received an order from the "European Music Festival Stuttgart" for the adaptation of the "Art of Fugue", set poems to music for the "Else Lasker-Schüler-Gesellschaft in Wuppertal" and founded the top-class jazz quintet "Patchwork" and her own big band, the "Thoneline Orchestra".
Both as a musician and as a composer she received several prizes such as the "Jazz Hoilaart / Netherlands" or the main Worldmusic – Prize "Ruth" of the TFF-Rudolstadt with the formation "Eurasians Unity". With this formation she released the CD "Eurasians Unity" in June 2018 on the renowned ENJA label.
For the "FUCHSTHONE ORCHESTRA" founded together with Christina Fuchs in 2019, she, like Christina Fuchs, received a composition order from the Beethovenfest 2020 as one of the two directors and in 2021 was nominated in the category "Large Ensemble of the Year" at the German Jazz Prize.