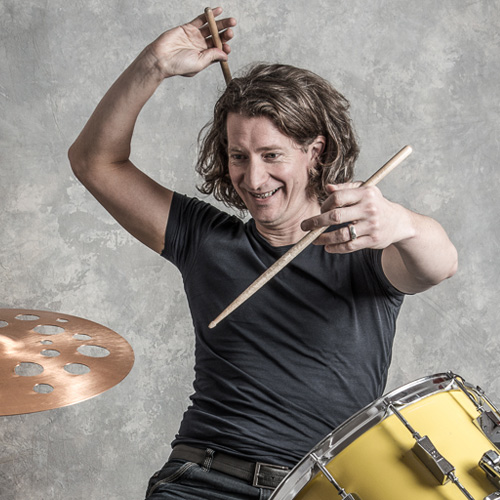 Photo Jens Düppe by Jürgen Bindrim
Jens Dueppe is "one of the most innovative representatives of improvised music from this country".
(Jazzzeitung)
He continually creates new projects and artistic encounters in a wide variety of musical directions.He studied jazz at the conservatories in Weimar, Amsterdam and New York City until 2002.
Jens Dueppe is currently living in Cologne, but comes originally from Schwaebisch Gmuend in Southern Germany.
ECHO Jazz Nomination 2018 for Dancing Beauty.
WDR Jazz Prize 2019 "Improvisation".
Commissioned compositions e.g. for the ACHT Bruecken Festival Cologne, for the European Church Music Festival in Schwaebisch Gmuend.
Jury "Jugend jazz" and "German Jazz Orchestra".
Jens also collaborates with the German Radio Big Bands from Frankfurt and Hamburg as well as the Brussels Jazz Orchestra. For the GOETHE Institute he travels to all 5 continents, with changing casts and projects.
Jens played and collaborated together with musicians like Maria Schneider, Lee Konitz, Dick Oats, Charlie Mariano, Toots Thilemans, Kenny Werner, Albert Mangelsdorf, Dave Liebman, Bert Joris, Scott Hamilton, Harry Allen.