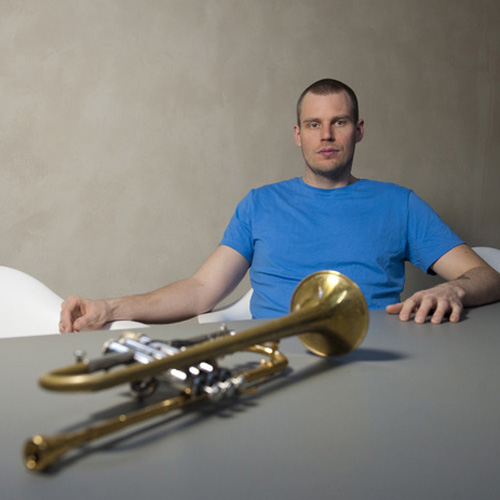 Photo John-Dennis Renken by Helmut Berns
John-Dennis Renken was born in Bremen and is living in the Ruhrarea since 2001 where he studied at the Folkwang University. He was the "Improviser in Residence" in Moers 2017 and is the latest laureate of the "Jazz Pott 2021".
Furthermore he and his music were featured by the WDR Big Band in 2014.
He played numerous concerts all over the planet among other things in cooperation with the Goethe Institut (GI). He was part of a interdisciplinary project at the GI Nairobi, he is preparing a stay at the GI Kuala Lumpur and played a concert at the GI Caracas, Venezuela, followed by a workshop.
He played concerts, festivals and tours through e.g. Germany, Belgium, Netherlands, France, England, Luxembourg, Poland, Morocco, Central America, Italy, Sweden, Czech Republic, USA etc., with different bands/musicians like the Zodiak Trio, TRIBE, Carla Bley and Steve Swallow, WDR Big Band, NDR Big Band, Monika Roscher Big Band, The Dorf, John-Dennis Renken Solo, Angelika Niescier, Eric Schaefer & The Shredz, John Thomsen, Marsen Jules, André Nendza's a.tronic, Niescier-Renken-Kracht-Thomé, Michael Wollny, Stefan Schultze Large Ensemble, Torino Jazz Orchestra, JJO NRW, BuJazzO, Maxime Bender Orchestra, friendshipOFFbeat and many more.
He was invited to such well-known festivals like the "Jazztopad Festival" Wroslaw, the "Traumzeit Festival" Duisburg, the "Trytone Festival" Amsterdam, the "Moers Festival", the Klara Festival" Brussels and the "jazzahead".
He also was awarded several jazzawards, e.g. " Jazz Pott 2021, Jazzpreis Ruhr, the 2nd price at the "Neuer Deutscher Jazzpreis" 2011, jazzwerkruhr" 2007, 2008, 2009 und 2010, "Jazz Bremen", "Young Energy", "Young Energy" best soloist award.
Furthermore together with his Zodiak Trio he was awarded with the 1st "Jazz Award Ruhr"
2011 and the 2nd price at the "New German Jazz Award" 2011.
He appeared in numerous cd-, radio-, theatre- and tv-productions, e.g. at ARD, ZDF, BR and WDR, as well as at Radio Bremen, at the "Schauspielhaus Dusseldorf", at the Theatre Oberhausen, the Grillo Theatre Essen and the theatre festival Bad Hersfeld.
He currently teaches jazz improvisation at the Folkwang University in Essen.