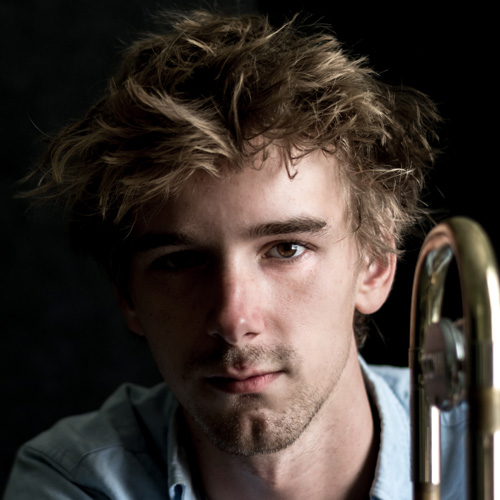 Photo Philipp Schittek by Matthis Rasche
Philipp Schittek started lessons on trombone and piano at an early age and regularly won prizes in competitions. He studied at the Folkwang University of the Arts for his Bachelor's degree and is currently in the final stages of his Master's degree.
Philipp was a long-time member of the JungendJazzOrchester NRW as well as the Bundesjazzorchester. He is an active member of the Cologne jazz scene and plays in various formations as a leader and sideman.