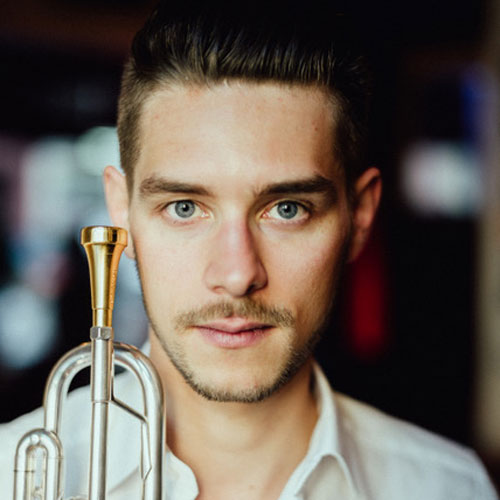 Photo Christian Mehler by Lukas Diller
Born in southwestern Germany, Christian Mehler is a young jazz trumpeter and flugelhorn player who has performed at Carnegie Hall in New York and performed as a guest soloist with the WDR Big Band Cologne.
After completing his bachelor's degree in Cologne, Mehler studied in New York City for two years, where he received his Master of Music degree from the Manhattan School of Music in 2019.
His teachers included Matthias Bergmann, Andreas Haderer, Ingrid Jensen, Phil Markowitz, Scott Wendholt and Jim McNeely.