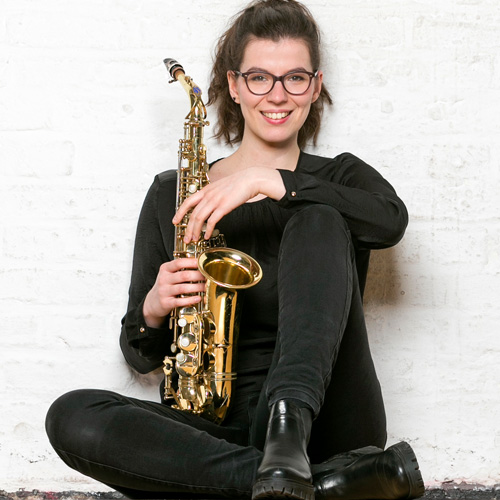 Photo Theresia Philipp by Bettina Fast-Fürstre
Theresia Philipp was part of the FUCHSTHONE Ensemble from 2019 – 2021
Cologne based  saxophonist, clarinetist and composer Theresia Philipp is an integral part of the german jazz and improvisation scene.
She studied music (saxophone) and composition in Cologne and Mannheim. She regularly plays with her own bands and projects such as "pollon" as well as in collectives and as a sidewoman, e.g. with bört, Hard Boiled Wonderland or Beyond w / Bernhardt.
She is also active as a composer for both jazz ensembles and big bands. Lately she worked with the HR Big Band and released her Album "Pollon with Strings". Theresia Philipp is the winner of the Horst and Gretl Will Scholarship 2020 (Cologne Jazz Prize).
She currently teaches at the conservatories in Cologne and Mainz.